IN THE CENTER OF FESTOS
Olympic Hotel is the starting point for many activities during your stay! The excellent location in the center of Phaistos (Festos) allows guests to relax at the beautiful beaches or discover the wonders of the Minoan civilization. Every day there are many opportunities to make a variety of activities. Our hotel proposes the magnificent archaeological site of Kommos near Pitsidia, at the beach, with parking next to antiquities.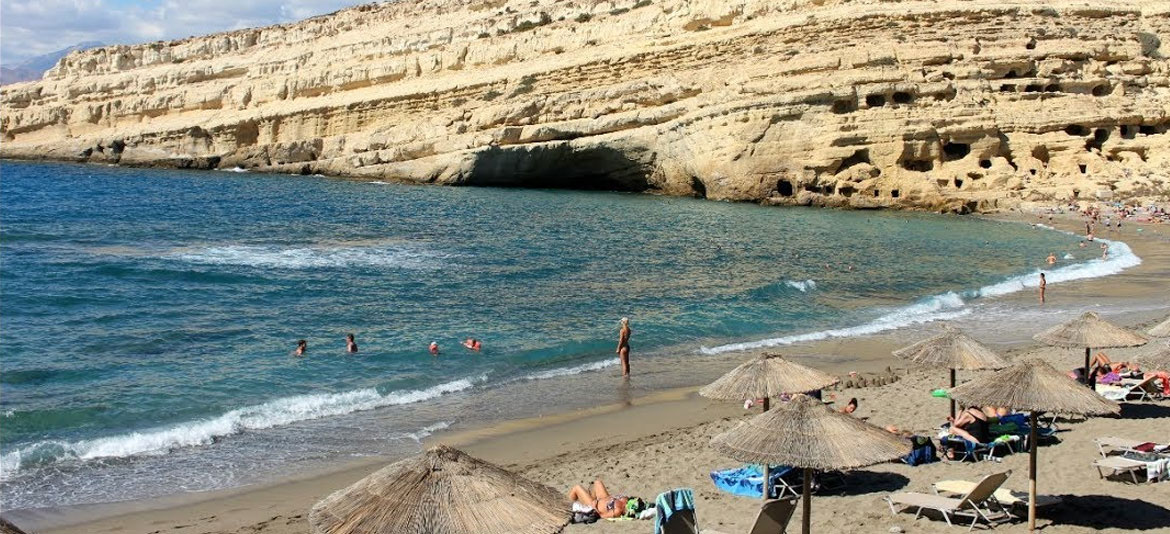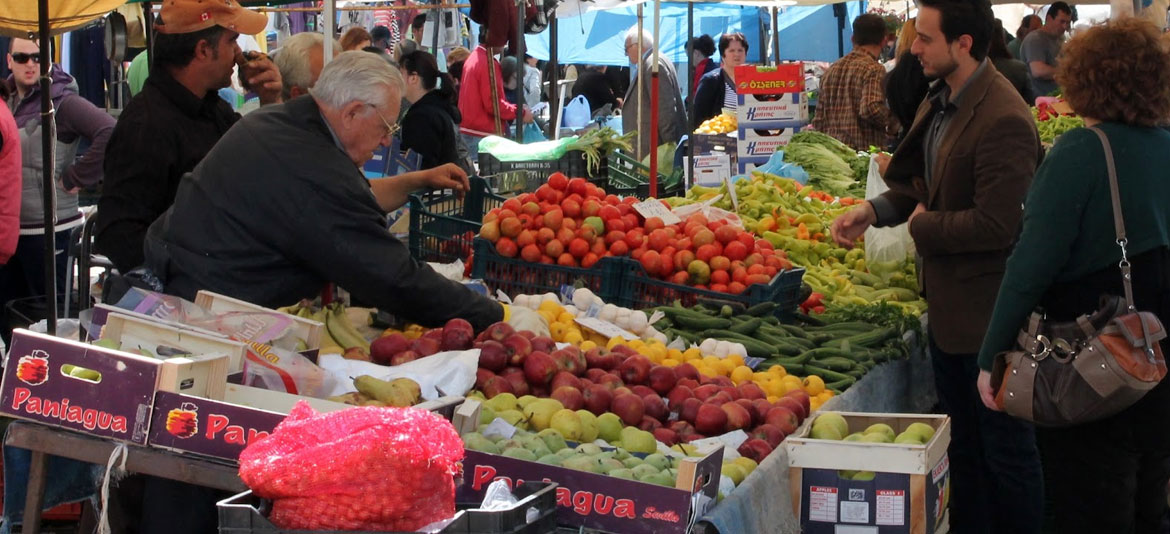 Archaeological Sites
Phaistos (Festos), Gortyna (Gortys) Agia Triada, Kommos, Minoan Labyrinth, Kamares Cave, Roman Cemetery Matala, Knossos, Heraklion Archaeological Museum.
Beaches
Matala (with a blue flag), Kokkinos Pirgos, Kalamaki, Kommos, Kali Limenes, Platia Peramata, Chrisostomos, Martzalo, Kokkini Amos, Afrateias, Katalyki, Agio Farago, Vathi.
Places of natural beauty
Lake of Zaros, Gorge of Agia Nikolaou, Agio Farago, Apolichnon Ravine, Faneromeni dam, forest at Rouva, hallow of the river Koutsoulidi, Samari peak, Psiloritis, valley of Messara, Geropotamos.
Alternative activities and attractions
Walking trails, mountain refuges, bicycle paths, testimonial villages, traditional settlements, traditional and byzantine churches, traditional settlement recipes and tastes, folklore museums, olive presses, wine presses, the Ethnological museum of Vori, Agrioulidi tower, tower of Kourmouli , Xopatera tower, Kainourio kasteli , the vineyard estate of Plouti.
Monasteries
Holy monastery of Vrontisiou, Holy monastery of Saint Fanourios (Valsamonero), Holy monastery of Odigitria, Holy monastery of Apezanon, Holy monastery Panagias Kalyvianis, Holy monastery of Kardiotissa.
Dining
Local products are found in the entire municipality. A wide variety of surprising, traditional taverns and restaurants with authentic Cretan flavors awaits you all year around.
Aquarium
The all-new Crete Aquarium is open. Making use of part of the old US military base at Gouves (on the north coast) near Heraklion - the new Aquarium is currently open daily - every day - from 10:30 until 17:30 hours. Admission is a lucky seven Euros.
Public market (bazaar)
There is a traditional farmers' market in Mires, every Saturday morning and Tympaki every Friday. Amidst the hustle and the bustle and the wonderful scent of the various produce, you will be sure to find local products and bargains as well as interesting souvenirs. Traditional Cretan products are grown and produced with the utmost care and in respect to centuries old Cretan methods. Shops throughout the area of the Mires (Moires).
Water parks
Water City: Anopoli one off Europe's biggest water park's.
Aqua Plus: in Hersonissos.
Snorkelling in Crete
Snorkeling is a relaxed activity that you can enjoy for hours, the huge variety of sea life in Crete provides the perfect location for snorkeling.
Cycling
A cycle trip to the villages and mountains of Crete is the perfect holiday activity for adventurers, a number of mountain bike Tours are organised in Crete by Cretan Adventures. Cretan Adventures is located in Heraklion, their tours range from one day tours to eight day tours, the longer tours cover a greater distance, about 35 kilometres a day.
Cultural Events
• Matala International Festival 2012, June 2-3-4 in Matala
• Beach Volley 2012, Beach Soccer 2012
• Water Festival, Zaros International Traditional Cuisine Competition, October 5-6-7, Zaros
• Cultural Summer of D. Phaistos with over 200 events in all communities and cities of the Municipality
• Concerts & Carnival Carnivals
• Rakokazana in the Autumn Period
• Olive fruit collection in the winter season
• Harvested in the summer season
Hiking in Crete
• Gorges in Crete, hiking in the gorges of Crete
• Agiofarago, gorge in the area of ​​Messara, hiking in the gorge of Agioi
• Rouvas Gorge, on the southern slopes of Mount Idi, in the center of Crete
• Asterousia Mountains, the mountain range along the south coast of Crete
• Vorizion gorge and cave in Kamares, impressive view to the south of Crete
• Koutsouras gorge
• Mount Dikti, hiking in eastern Crete (Lassithi)
• Idi or Psiloritis, the mountain of Zeus and the highest mountain of Crete
• Mygia Gorge in Anogia
• Pefki gorge is a small gorge in south-eastern Crete, descending from the village of Pefki to Makry Gialos
• Pervolakion Gorge, next to Kapsa Monastery
• Hiking in the gorge of Polyrrenia in Western Crete
• Samaria Gorge, hiking in the largest gorge in Europe
• White Mountains, hiking, over 50 peaks higher than 2 km
• Zakros Gorge or Gorge of the Dead, south of Sitia

If you have any questions or special requests please contact us through our form and we will serve you with your request.